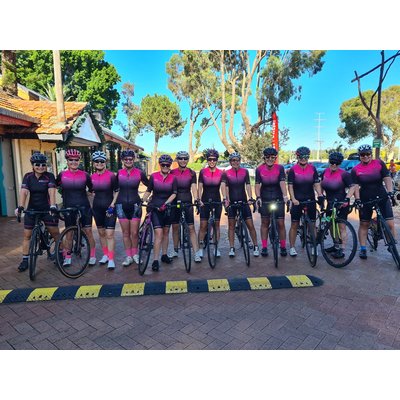 Ladies Cycling Course 5th & 19th February
by Candy Griffiths
- January 14, 2022
---
I will be running a Ladies Cycling Course on Saturday 5th February and Saturday 19th February from 8.30am to 11.30am.
The two sessions will cost $99 and I will teach you the following:
Session 1:
Correct pedalling technique
Correct cornering technique
How to use the gears effectively and efficiently
How to ride and roll as a group
Group etiquette
How to gear properly up a hill
Correct posture and position on the bike
Session 2:
Hill training session which will include hill repeats with different techniques to help you get stronger and faster on the hills (nothing too steep or drastic so don't stress)
How to stand in the saddle
How to change a tube
Basic bike maintenance and cleaning
How to integrate into the cycling community and join us for group rides
You don't have to be super fit or anything as this the purpose of this course is to teach you, so we won't be doing huge kays, rather I will be focusing on you riding correctly and efficiently.  I can take up to 8 ladies per course.  You will have plenty of one-on-one time with me in each session.
We always end with a coffee at Leapfrogs Cafe after the ride (I mean...that's the whole point of cycling right?  THE COFFEE!!!) and most of the riding will be done on paths, however there is a section we will ride in the road to do the group riding, but it is a nice quiet road.
Please let me know if you would be interested and I will register you for the course. If you have any questions or concerns, please feel free to email me at:
[email protected]
It will be lots of fun!!  It always is.
I have run ladies courses in the Northern Suburbs of Perth for over 10 years and I am passionate about seeing more and more women riding and getting fit and healthy.
---
---