The new Shimano 105 Di2 brings electronic gearing to a more entry-level market making it more affordable. Get huge benefits with smoother gear shifting, gear ratios made for all-round riding, no more brake rub, and more. Shimano has refined many aspects of their groupsets over the years. Every new generation solves a wide range of issues from the previous generation.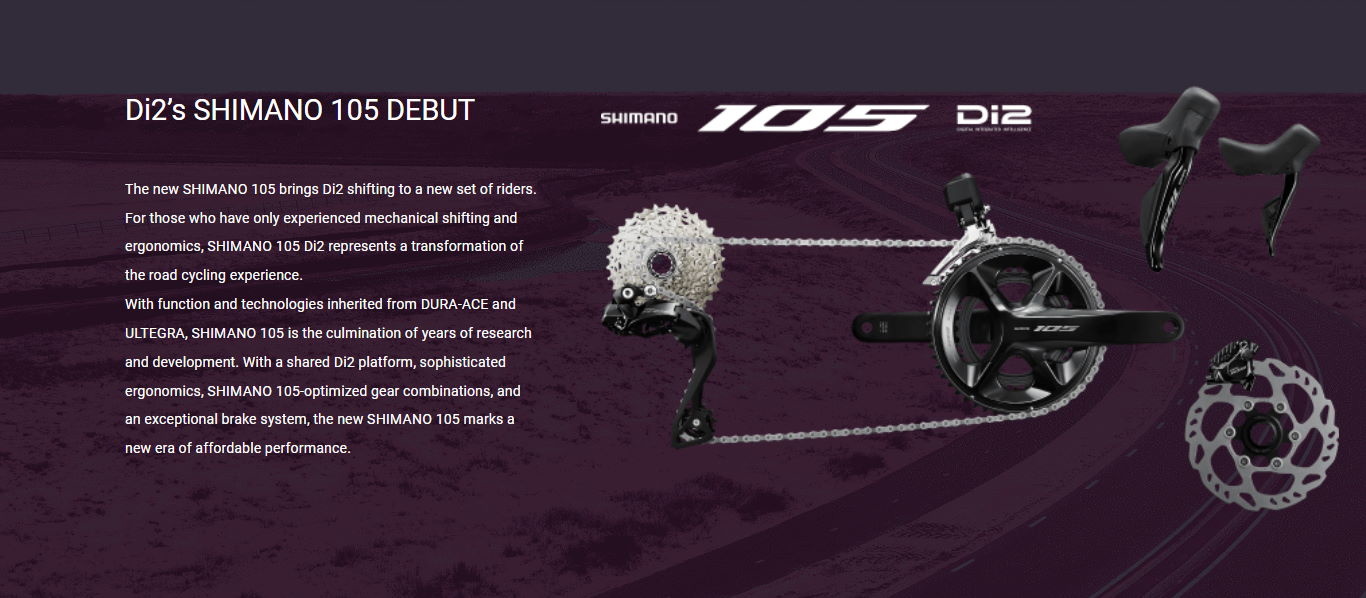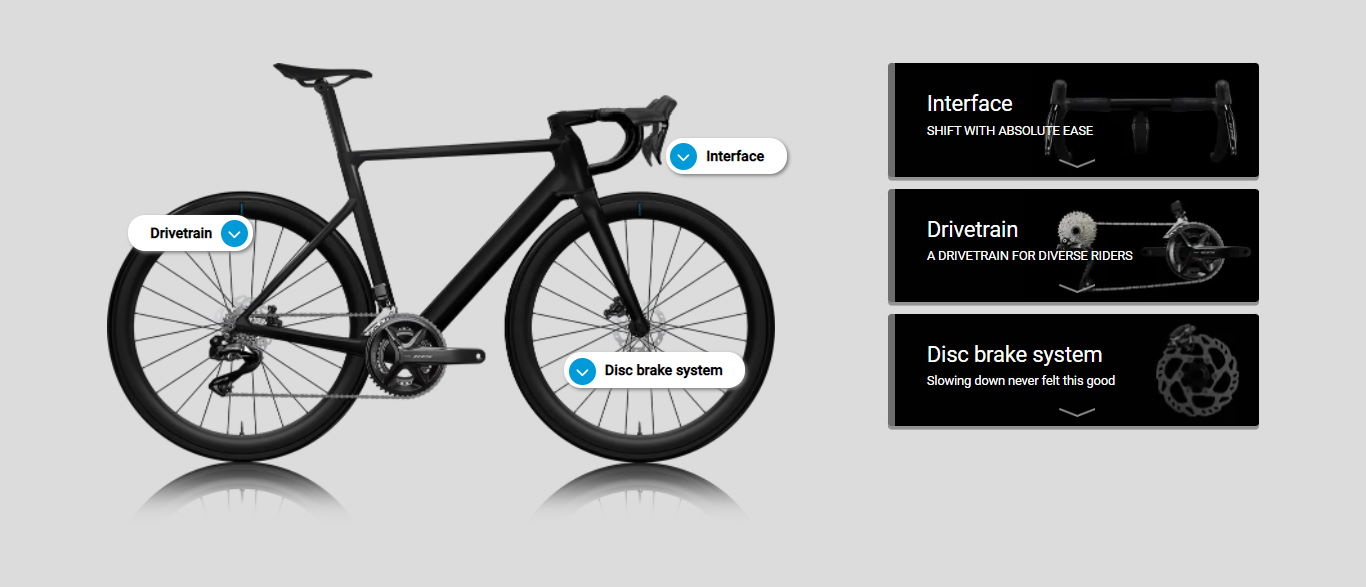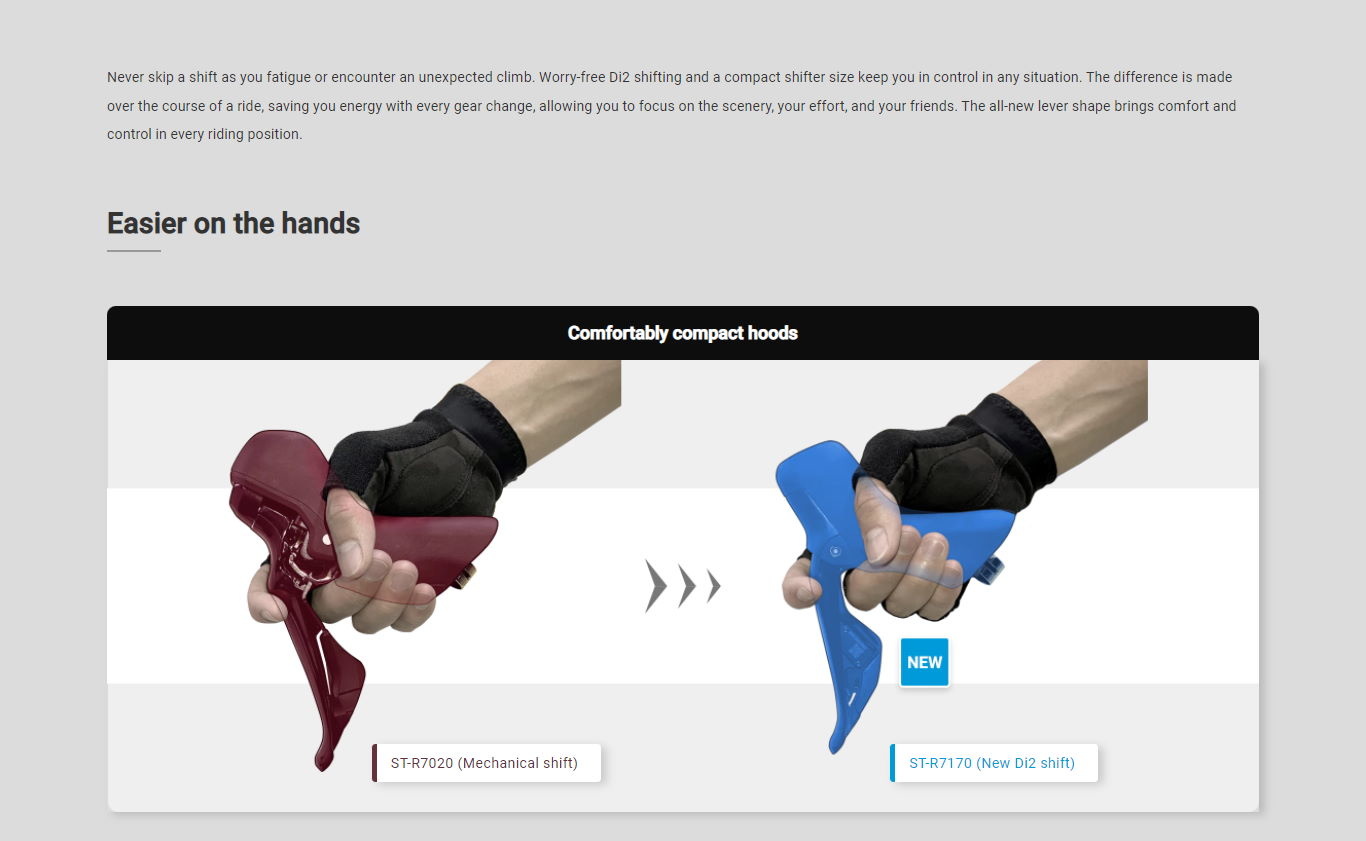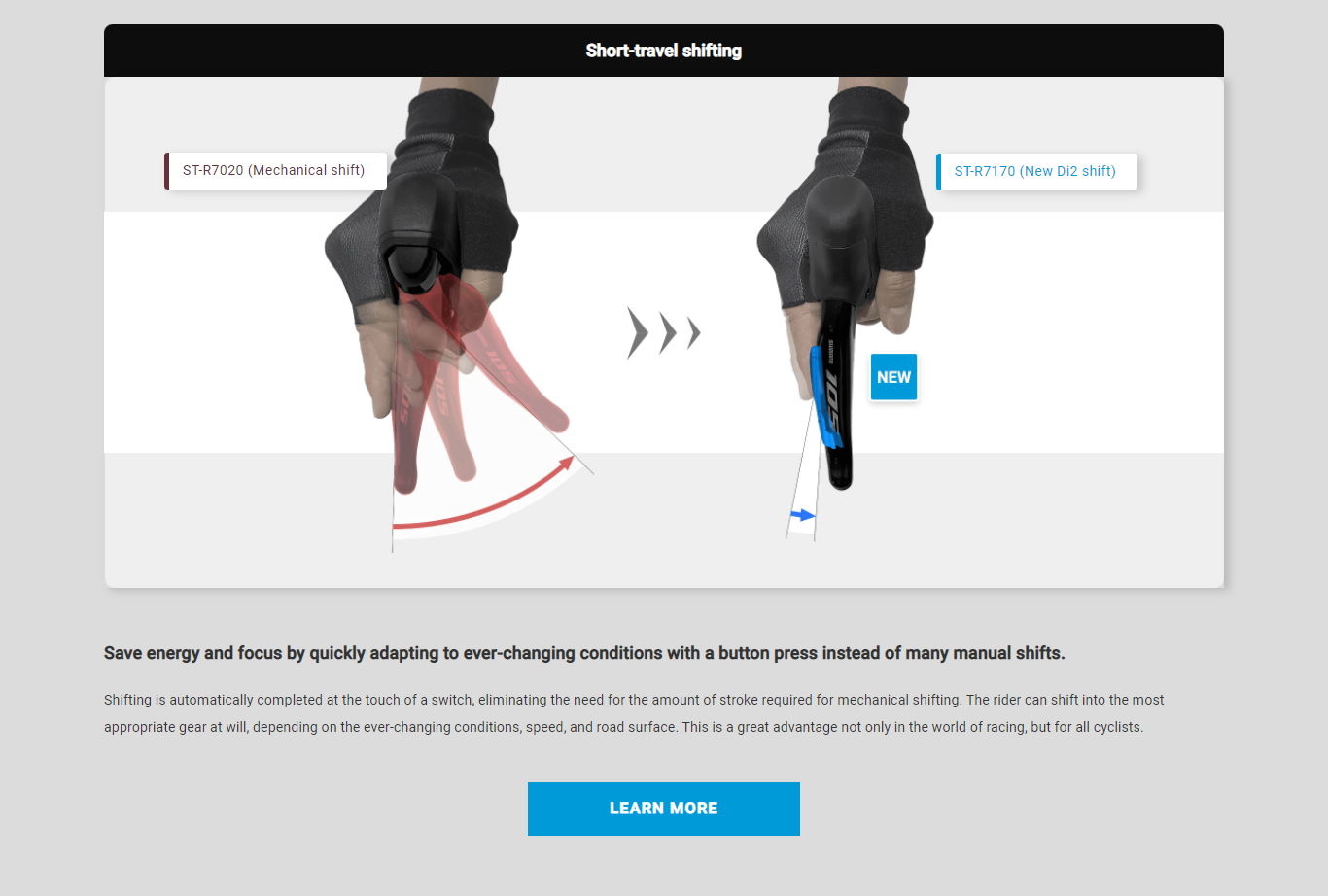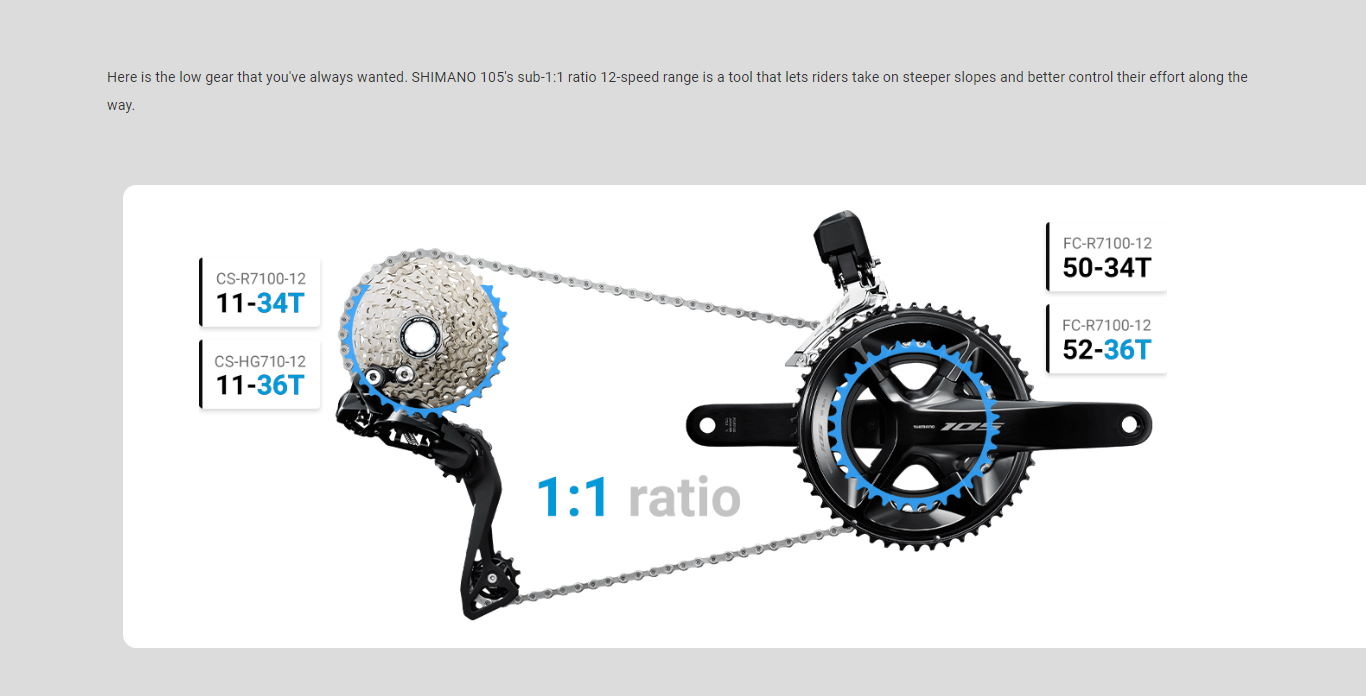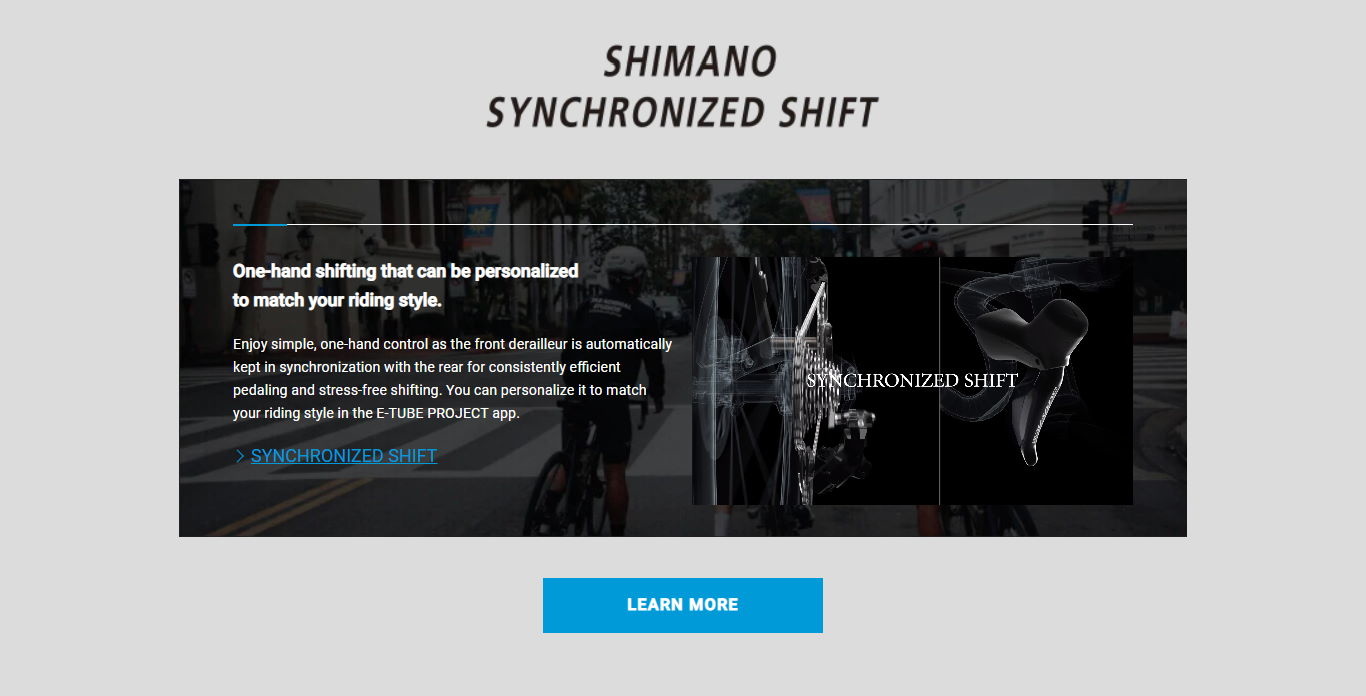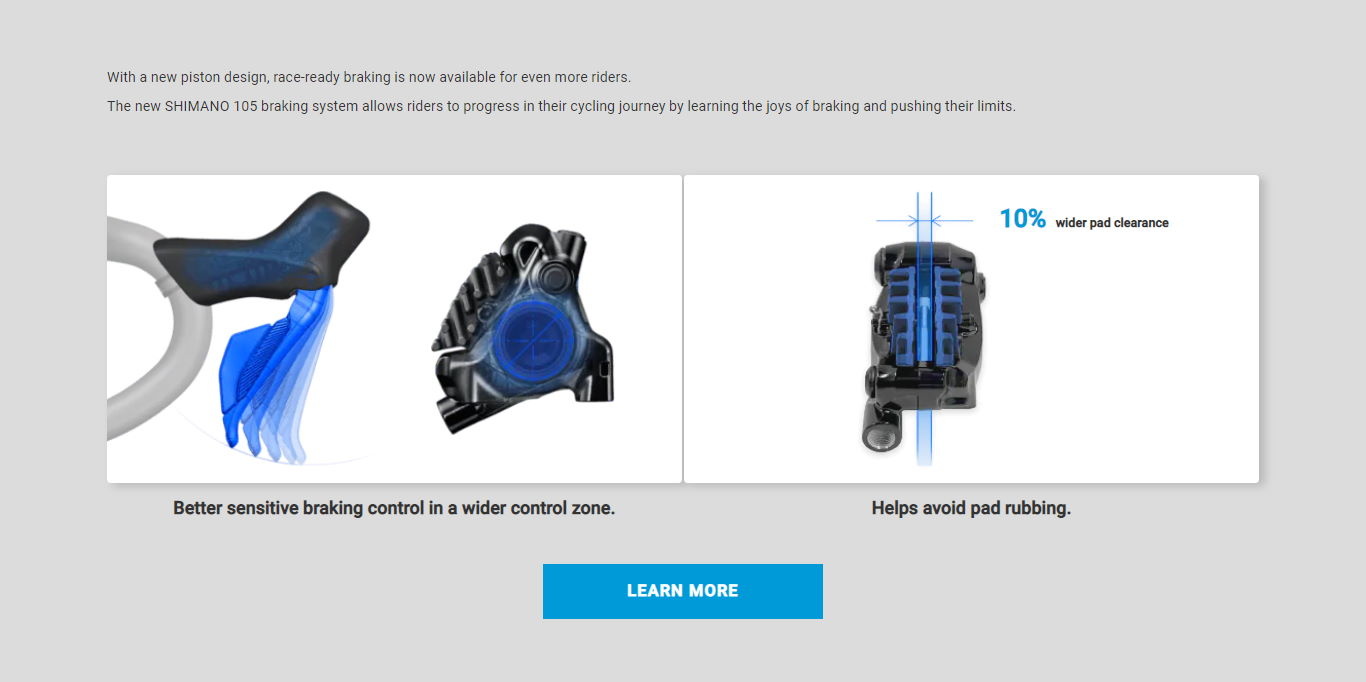 Is Shimano going to release mechanical 105 groupsets?
Shimano has not mentioned any mechanical groupsets for the latest generation of groupsets. We're expecting Tiagra to become the new go-to mechanical groupset.
Is Shimano still making rim brake groupsets?
Shimano is fazing out rim brakes from their road groupsets entirely. Their is no word about rim brakes for the new 105, Ultegra, or Dura-Ace. Many road bike manufacturers have announced that all their future models will be disc brake only.

What is the release date for the new 105 Di2 12 speed?
Our first stock of the Shimano 105 Di2 12 speed groupset arrived on Friday the 30th of September. Stock availability is limited so we recommend ordering soon, before we run out of stock.


Is Di2 better than mechanic shifting?
Electronic shifting is slowly taking over the gear shifting market. It's offering a more reliable solution that doesn't suffer from cable stretch. The perfect electronic tuning is more accurate than a mechanic derailleur could ever be. The buttons instead of shift levers makes your shifting quicker and more accurate. We're expecting electronic gearing from Sram and Shimano to take over the high-end road bike market over the next couple of years.
Di2 also offers more options such as synchronised shifting. This allows the rider to stop worrying about their front derailleur and allows the smart automated system to automatically shift as required.
Other than weight, how does 12 speed 105 differ from it's Ultegra and Dura-Ace counterparts?
Ultegra and Dura-Ace have Shimano's Servo Wave pivot mechanism which gives greater modulations over braking.
Shimano's latest Hyperglide+ shifting technology in their chains and cassettes makes shifting faster and sharper, particularly under load. These massive improvements allow you to shift while going uphill with much less worry. This is not available in Shimano's 105 parts.
Shimano has refined their Ultegra and Dura-Ace derailleurs to be more compact with faster and more accurate shifting. 105 is largely using trickle-down tech from last generation.
There are certainly more differences which and all are expected  105 is here to offer a more affordable Di2 while Ultegra and Dura-Ace are here to offer the latest technology and performance enhancements.

Shimano mentions more brake clearance, what's this about?
Road disc brakes have long been suffering from brake rub. For some people, it always came back no matter how many times they fixed it. Taller riders found the flex through their bike caused rub, some people found they were getting grit in their caliper every ride.
Shimano has changed their brake caliper to offer more clearance solving these ongoing issues.
How much does the groupset weigh?
The groupset weighs just over 3kg unpackaged which makes it ~360g heavier than the new Ultegra and ~560g heavier than the new Dura-Ace.
All these values are from Shimano and we have not weight them ourselves.
What's in this package?
FC-R7100 Front Crankset 105, 50-34t, 170m or 172.5mm or 175mm
FD-R7150 Front Derailleur 105 Di2 12-Speed
RD-R7150 Rear Derailleur 105 Di2 12-Speed
ST-R7170 Left Lever w/ BR-R7170 Rear Disc Caliper
ST-R7170 Right Lever w/ BR-R7170 Front Disc Caliper
CN-M7100 12-Speed SLX Chain w/ Quicklink, 116 Links
CS-R7100 Cassette 11-34T 105 12-Speed
SM-RT70 Disc Rotor 160mm 105/SLX Centerlock
SM-BB72 Bottom Bracket Press-fit Road 86.5mm, 41mm Diameter
BT-DN300 Battery Di2, Internal type
EW-EC300 Charging Cable, RD-R9250/RD-R8150/FC-R9200P, 1700mm
EW-SD300-I Electric Wire, Di2 700mm Built-in Routing
EW-SD300-I Electric Wire, Di2 1200mm Built-In Routing